How Close Are Wells and Ogunquit Beaches?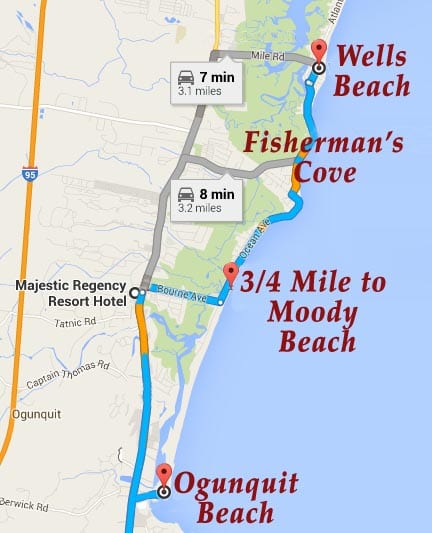 The Wells and Ogunquit trolleys take you directly to the best beaches in the area in season, and you can also walk, bike or take your own car. On hot summer weekends if you want a parking spot, get there early – the beaches are popular.
The southern Maine coast is reknowned for its beautiful, sandy swimming beaches. To find more beaches and attractions, click here for our Nearby Navigator to restaurants, attractions and activities.
For maps to more beaches, attractions and restaurants, see our Nearby Navigator to the area – click here.