Majestic Regency Pet Policy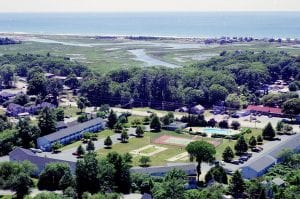 Pet friendly rooms are available upon request! We are pleased to accommodate pets at a fee of $25 per night per pet, but you must register them upon arrival. For the comfort of all guests, we ask you to acknowledge our pet policy when checking in. In order to avoid an additional $150 penalty, please be sure to register your pets with us during check in and fill out our Pet Policy form.

Pet policy specifics:
• All pets MUST be registered when checking in. We allow dogs and cats only.
• All pets are subject to a $25 per night per pet fee to accommodate them.
• Pets are welcome to enjoy the grounds here at the Majestic Regency, but are not allowed in the office, breakfast area, pool area, or tennis court.
• Pets are NOT to be left alone in guest rooms unattended for periods longer than 1 hour. Pets must also be kenneled or crated during this time.
• While outside of your room, pets MUST be on a leash and under the control of their owners at all times.
• Pet owners must clean up any and all messes their pet produces, including on our grounds. Outdoor trash bins are available for any waste.
• No more than 2 pets per room.
• Pets that make excessive noise or disturb other guests in any manner will be asked to leave the property without refund.
• Under no circumstances are pets allowed in our King rooms or our Suites.